This is a pictorial blog.
We visit the little town of Er-Riadh on Djerba Island in Tunisia.
Here we first visit El Ghriba Synagogue.
The Jewish Synagogue was bombed a few years ago, so there is a security check point on entering. So recent history includes that on April 11, 2002, a truck full of explosives was detonated close to the synagogue.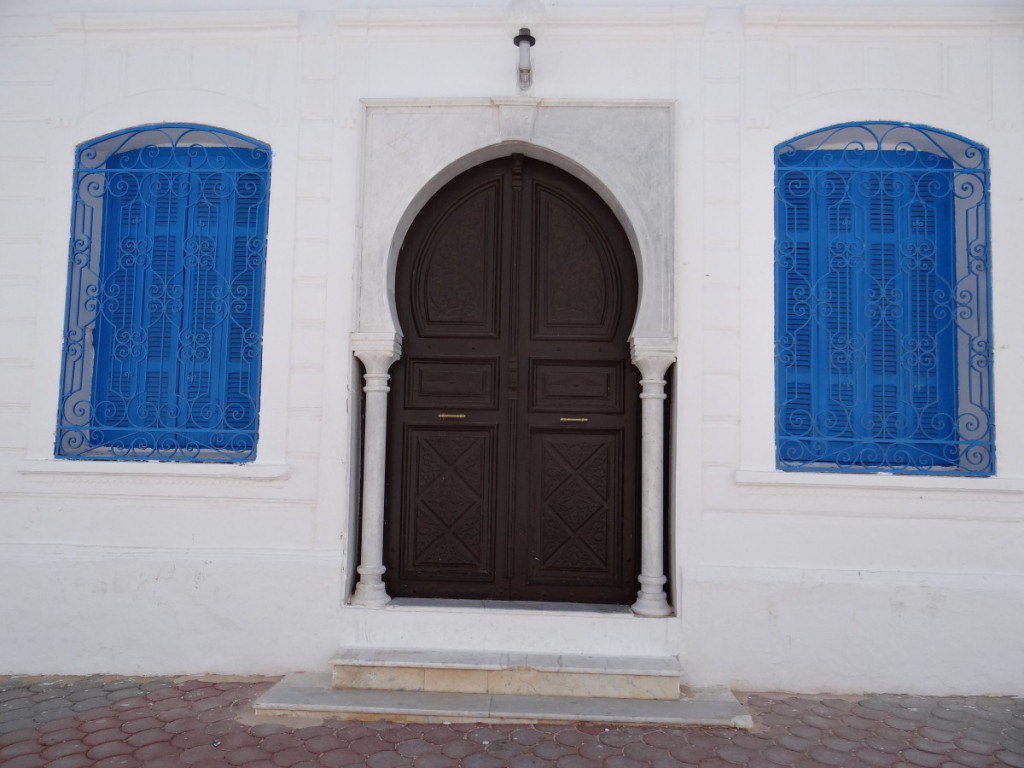 This resulted in killing 21 people, of whom 14 were German tourists, five were local Tunisians and two French nationals. Al-Qaeda claimed responsibility for the bombing.
Therefore handbag and body scan is definitely in order and police stop vehicles.
We took a taxi 7 km from the neighbouring township of Houmt Souk.

Wikipedia tells us: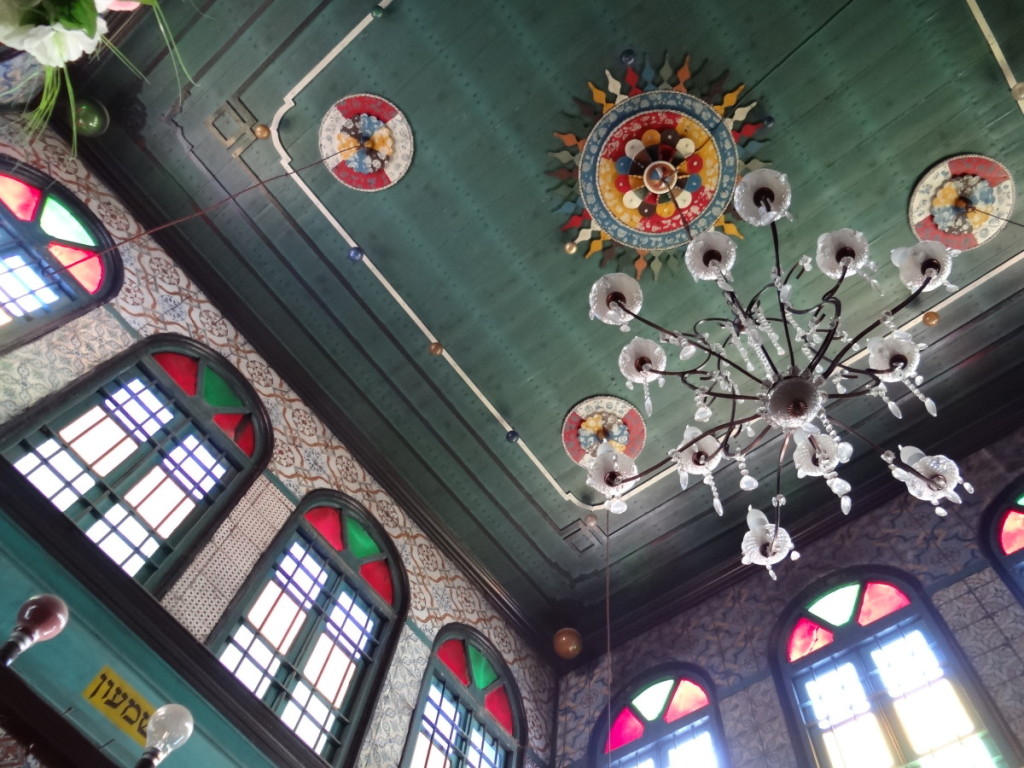 This is a pilgrimage site, and steeped in history.
When inside women must ensure their knees are covered, and their head. Scarves are available, but I brought my own.
A man comes and touches my son on the head in the form of a blessing we felt.
We loved seeing the men sit and read their ancient books.
One of my most favourite photographs is the very top on on this article.
King Solomon has association here. I hope some wisdom rubs off on me. But all I do is leave with a boomer headache.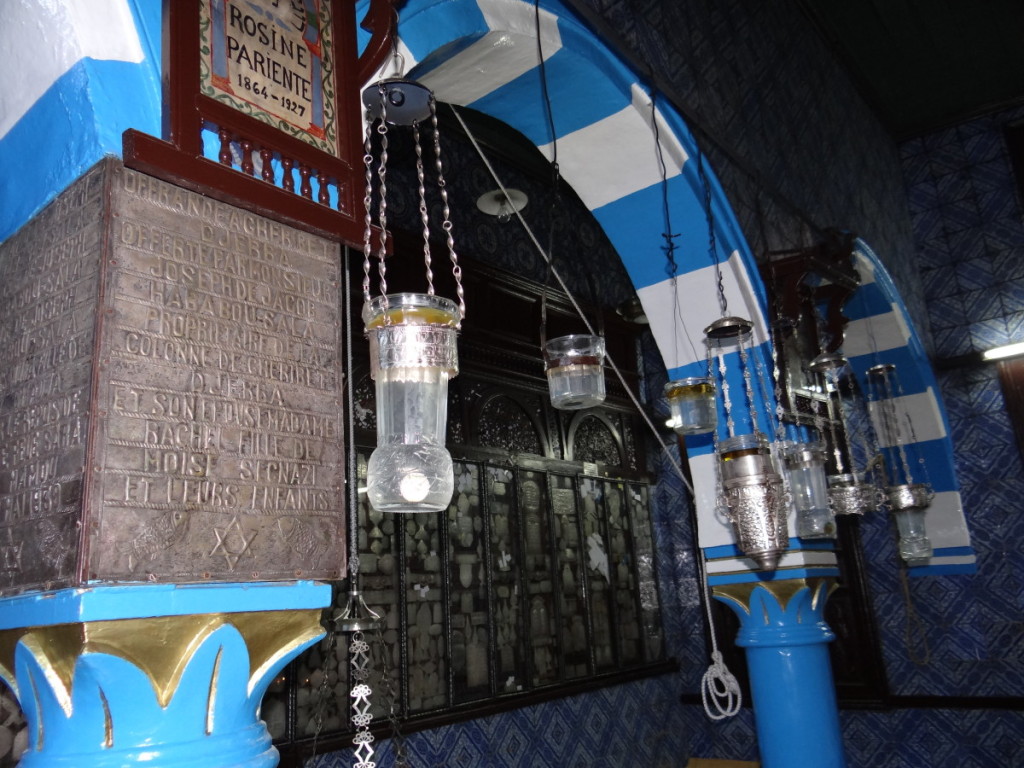 It is one of the oldest Synagogue sites in the world.
The pilgrimage area means there are simple rooms set around a courtyard.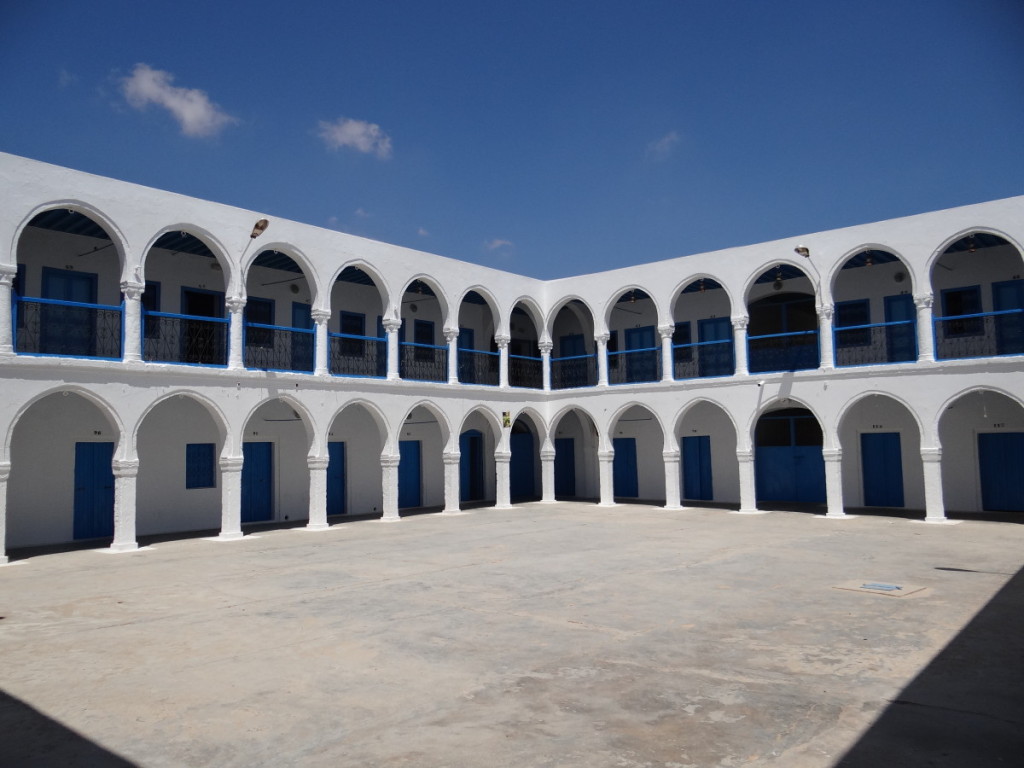 Here is the ceremonial wagon.
We get to hold flowers – in fact he asks us to.
Out of respect I am required to cover my knees and my head. I think I like this look!
We then catch a taxi to the local market. Oxala House owner has told us there is a market today, but the 1st taxi driver told us it wasn't on and tried to wait so he could get a ride back.
Thankfully we knew where we stayed had given us some good information, so we were glad when we found the market.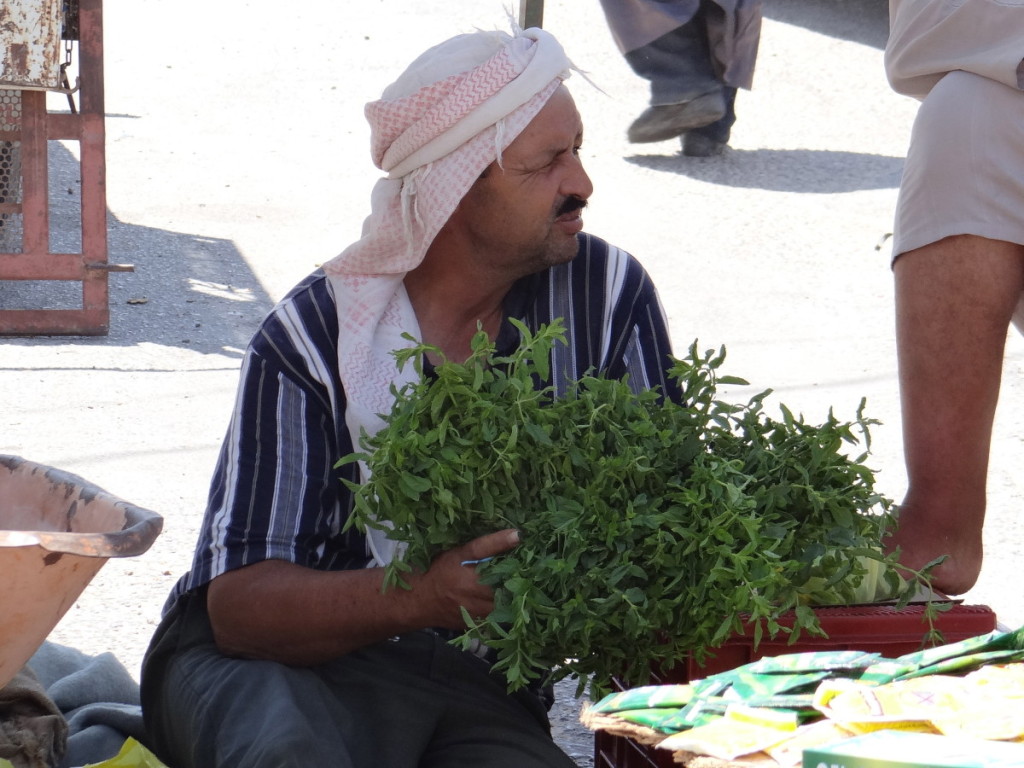 Locals gather for a bargain.
All the locals wear woven straw hats.
Dates were for sale and I loved the aroma of the market.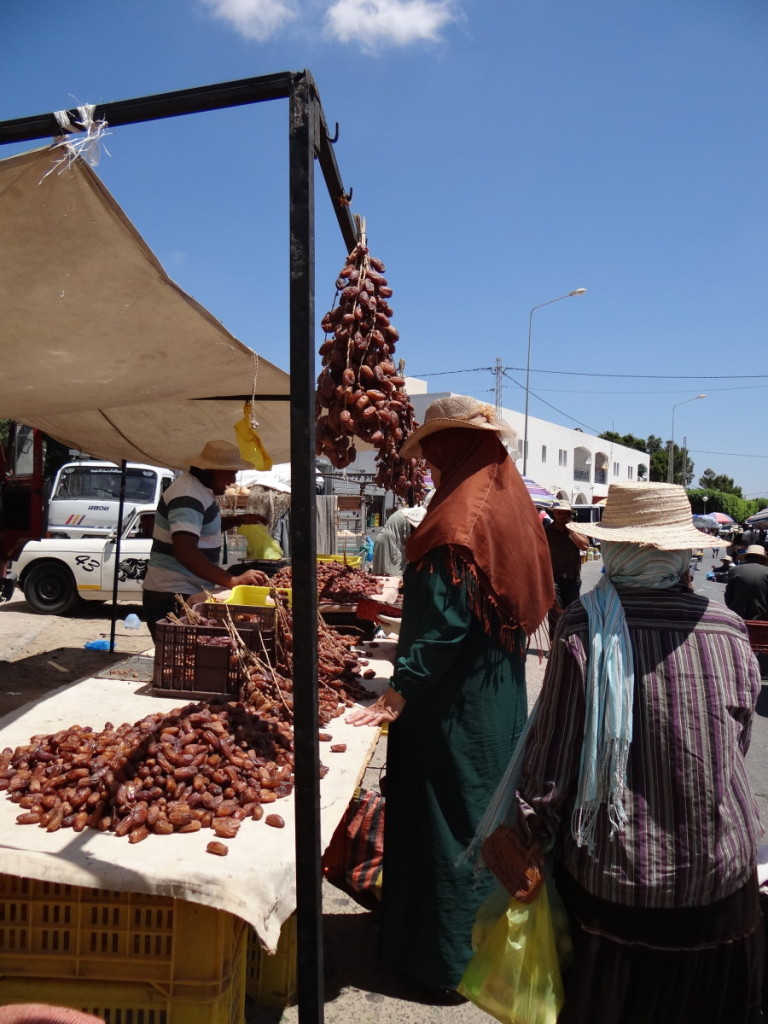 Hats for sale.
This man is blind I think.
We didn't give to this beggar.
Later we see him two more times in another town, and learn he is a bit of a professional. Being Ramadan, the poor are out and the locals give to help them.

After this, we hire a taxi who takes us around to see the Djerbahood – a world famous Art Project in the street.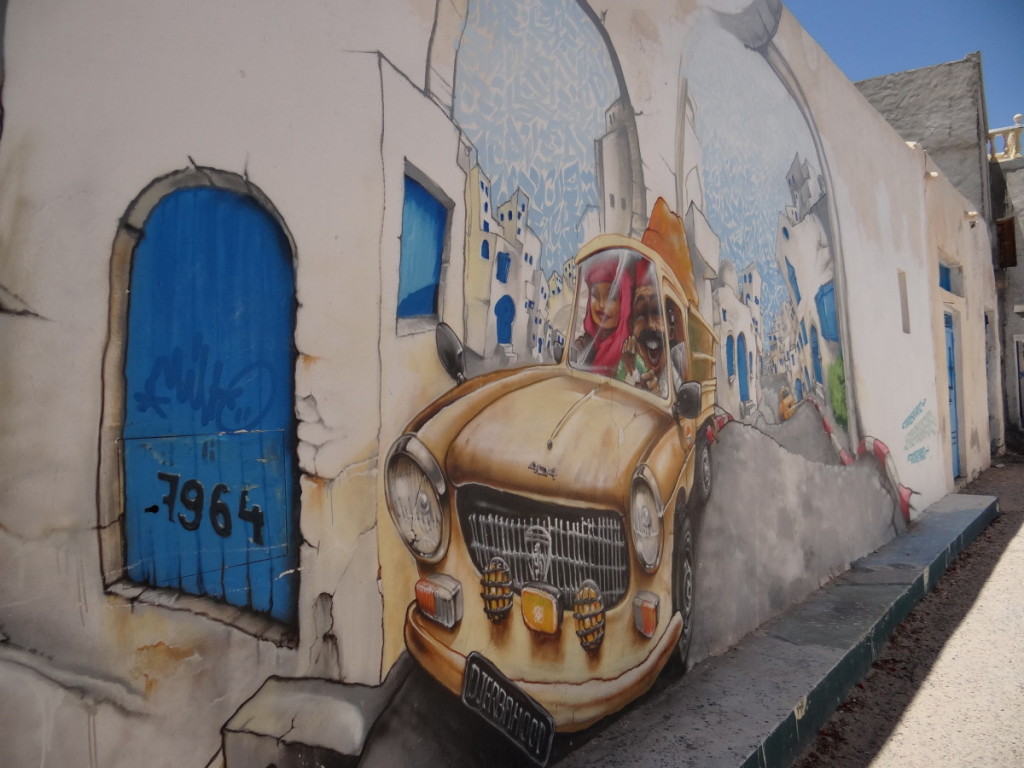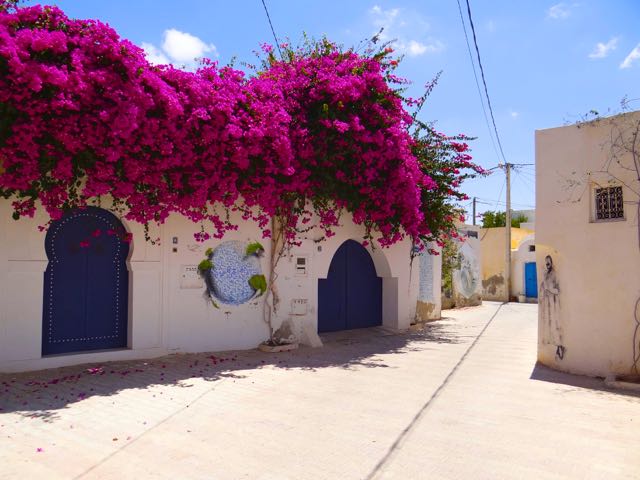 This is an amazing area to visit if you come to Tunisia – You'll have to read that article separately.
Please read our Disclaimer here
Disclaimer: This post may contain Affiliate Links, Sponsored Content, or Review.…