Sponsored Post
Best seafront hotels in Greece
Thanks to its great variety and contradictions, Greece is a beautiful country filled with possibilities for every type of traveler.
However, due to its stunning beaches featuring fine sand or small pebbles and undoubtedly crystal clear and calm waters, the Greek coastline is a paradise for beach lovers and restful types!
So, if you wish to visit Greece this summer and are in search of the perfect accommodation to spend an absolutely fantastic beach holiday around Greece get inspired by some excellent choices, like the ones below!
Patmos Island
Mostly known for being the island of Christianity, Patmos features a plethora of churches, as well as some of the most important monasteries, such as the Monastery of St. John the Theologian and of course, the sacred place of the Cave of the Apocalypse.
However, Patmos is not only about religion and prayer.
Situated in the middle of the Aegean Sea, this scenic island is surrounded by charming sandy shores or quaint coves opening to azure sea waters.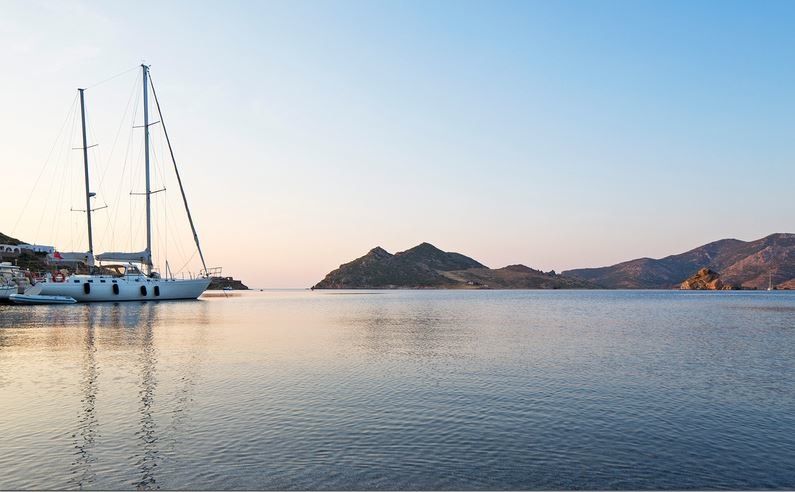 To utterly enjoy your getaway in Patmos and be just a stone's throw away from the beach, Patmos Aktis hotel in Grikos Bay is the ideal destination for you and your partner or family.
Located in one of the most idyllic settings in Patmos, this property offers well-appointed suites with light décor and unique views over Grikos Bay.
In front of the hotel, guests will find a fine sand beach with parasols and sun loungers to lie all day long and enjoy that all important sun, sea and sand.
Corfu Island
Renowned for its lush greenery, crystal clear waters and Venetian architecture, Corfu is a magical  place where visitors can find all the peace and quiet they need for their holiday.
For those of you who are in love with long stretches of sand, turquoise waters and charming surroundings, the seaside resort of Agios Stefanos in northwest Corfu is an ideal choice.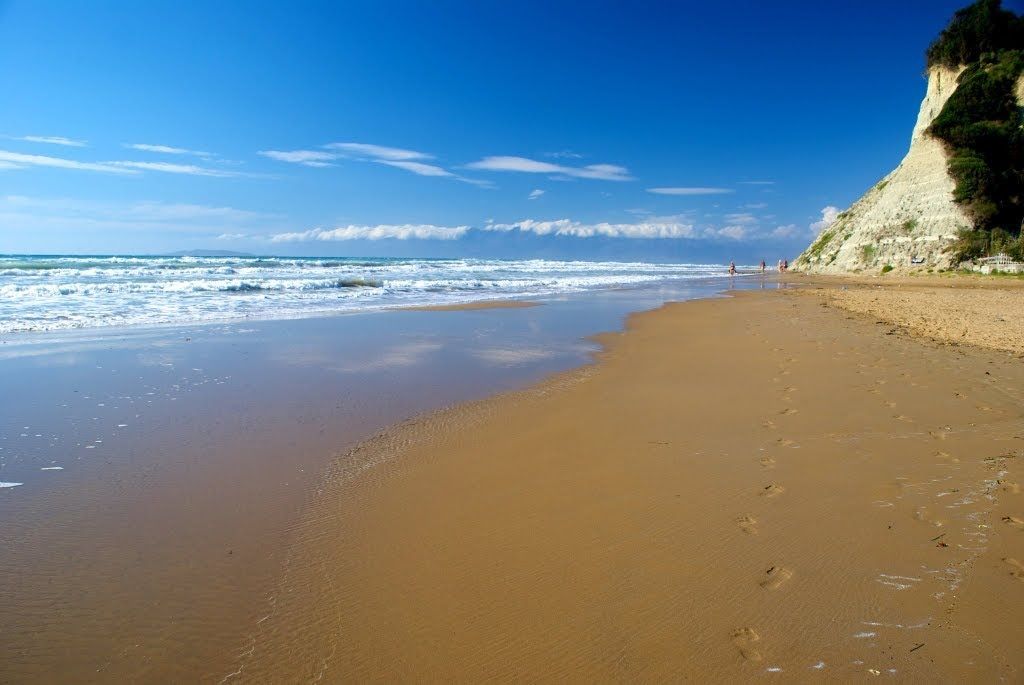 And for your pleasant stay here just go to Delfino Blu situated right on the beachfront. Indoor areas focus on the details and aesthetics, combing the local tradition with the modern style of living.
In addition, highlight of this boutique hotel is its free-shape swimming pool and the adjacent sea-view bar.
Just lie on the beach and top up your tan in the sound of waves or benefit from the exceptional  facilities of Delfino Blu for carefree days in a friendly ambiance.
Paros Island
The popular island of Paros boasts some of the most famous beaches in Greece, such as Kolymbithres featuring crystal clear waters, golden sands, as well as some rare granite rocks creating small natural pools.
For guests seeking a holiday which combines the traditional atmosphere with a great seafront accommodation, there is a wealth of accommodation to cover their needs.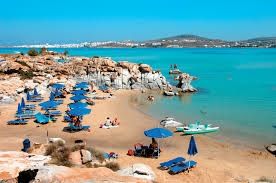 For example, Aloni Hotel in the beach of Piso Livadi is amphitheatrically built featuring typical Cycladic architecture, minimal rooms with great views and a dreamy seafront area covered in salt cedars creating a pleasant setting for your days on the sandy beach.
Crete
Last but not least, the large island of Crete is lined with a vast selection of beaches from sandy to shingle and from popular to secluded ones.
If you'd like to spend your holiday in a cosmopolitan Cretan resort, then go to Ammoudara beach, one of the longest in Heraklion, which is also lined with exceptional tourist infrastructure, such as bars, restaurants and places to stay.
If it's beach, great views, luxury and seclusion you are looking for then Creta Beach Hotel could be the answer.
Thanks to its plain yet stylish decoration and world-class amenities, the property itself guarantees a unique and relaxing holiday.
You can stay in the premises and enjoy what's offered; or simply pop on the front beach and unwind on the sun loungers, under the thatched umbrellas.
For a beach holiday in total privacy go to the star-studded resort of Agios Nikolaos and stay in the exclusive property of Minos Palace boasting fantastic views of the Mirabello Bay and stylish rooms to spend an absolutely relaxing holiday in sumptuous surroundings.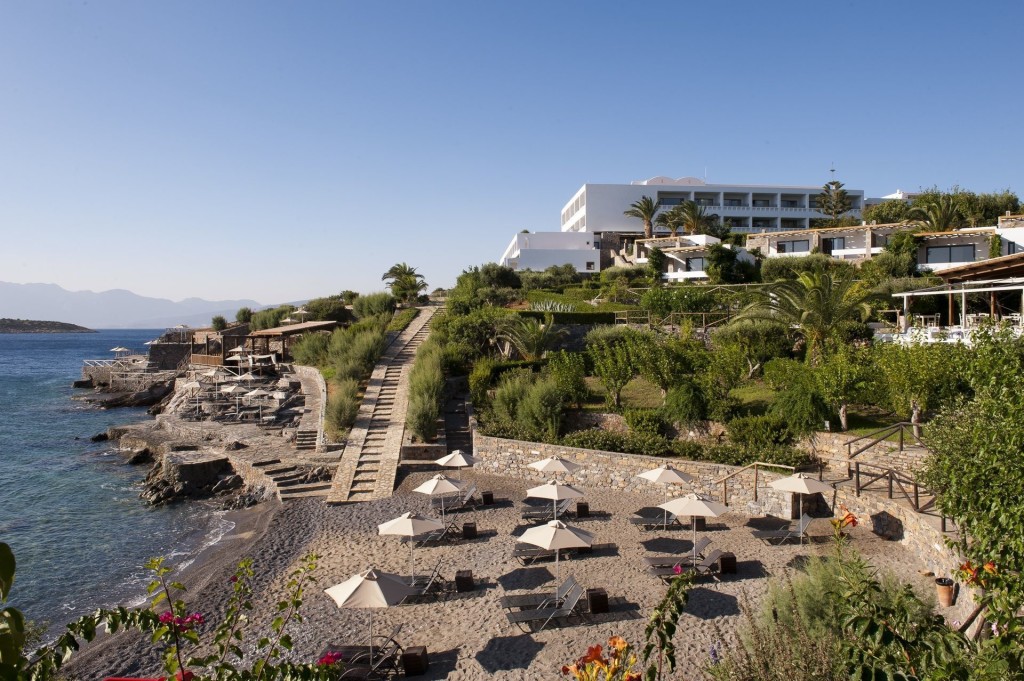 Guests can enjoy the Cretan sunshine by the inviting swimming pool areas or just head to the small private beach, take a swim in the calm and crystal clear waters of Mirabello Bay, and purely relax lying on the sun loungers available.
Wherever you travel in Greece, the charming beauty of the surroundings and the idyllic coastline will make you want to stay here for ever!
So, choose your beach and let your holiday begin!
Sponsored Post