St. Andrews to Broughty Ferry, Scotland
Today is a big day.
We left Edinburgh after lunch time and made our way over the famous Forth Bridge area and then turned to drive along the coastal route.
We stopped for hot chips and a coffee at a lovely seaside town called Pittenween.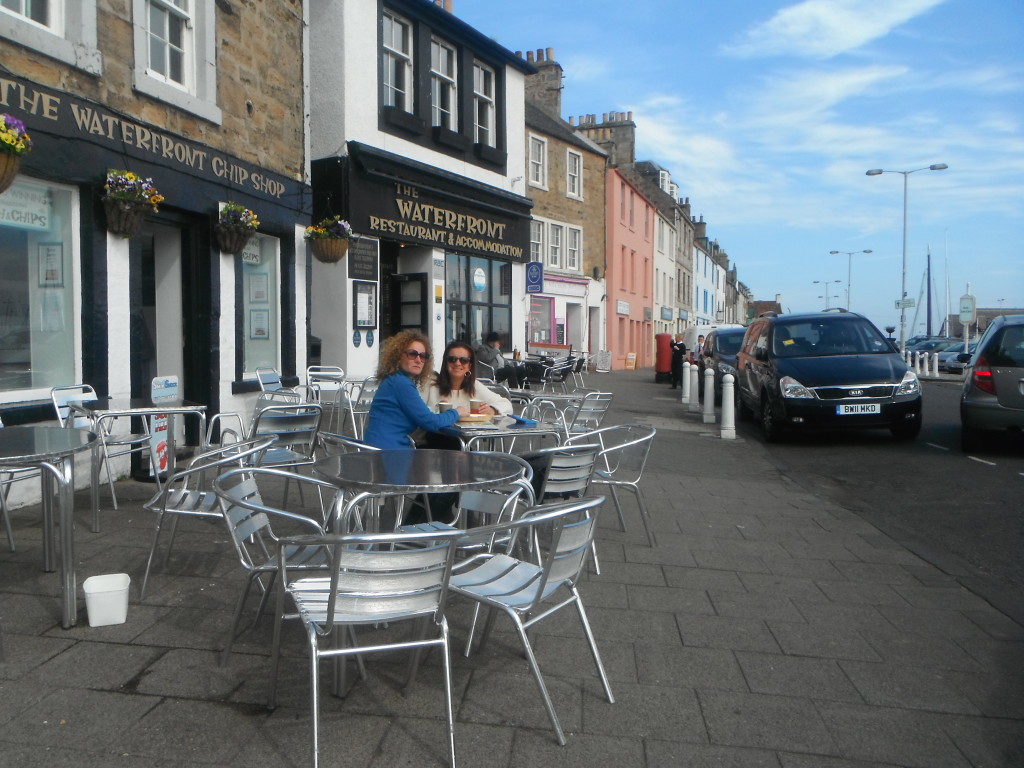 At first the sky was blue, but by mid afternoon the grey seemed to come over again, but the coastal towns still lured us with their charm.
Next was St. Andrews. Famous for the oldest golf course in the world.
We stopped at the Abbey ruins and had a quick look.

Next up was the castle ruins on the coast. The wind blue and the blue sky seemed to peek out again for a while, but not enough to tempt us to the beach below.
We then drove down the street towards the famous original golf course.
Road construction was occurring on the side. We hit a small lane and next thing I knew a golf caddy gave us the all clean and we drove right across the middle of St. Andrew's Golf Course.  It was hilarious.
We parked opposite and went for a walk to the famous original little stone bridge you see in all the photos.
Explorason loves golf, so he was first for a quick photo.
I remember standing right there when I was 21 hugging my travelling buddy Estelle at that time.  That was a long time ago.

We drove back through the town and enjoyed a drive through the arches.

Finally we arrived at our little coastal town Broughty Ferry.  It was lovely!
Our Hotel was an old grand Guest House and is known as the Invermark Hotel.
The grounds were pretty and it was either a walk or drive into the town area not far away.
We decided to walk in for dinner.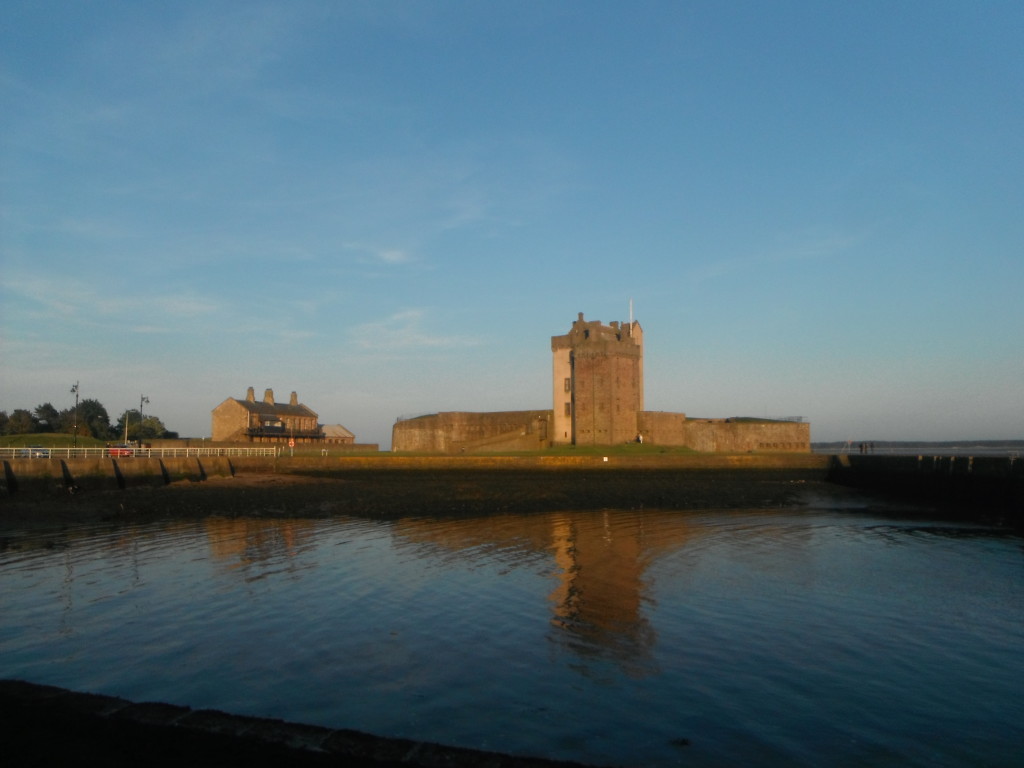 We wandered down to the castle by the sea and sat and really enjoyed the feel of a quiet country town.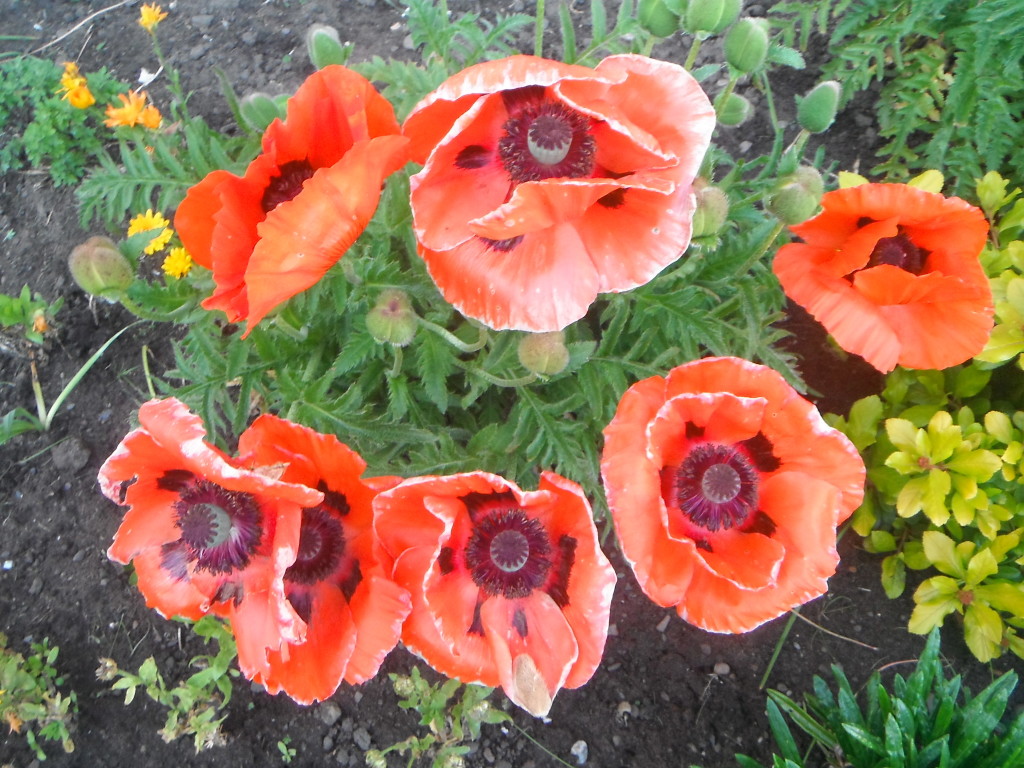 As we wandered the spring poppies were in bloom. These giant poppies were larger than my hand.
We soon discovered children are not permitted into Pubs after 8:00 p.m.  This are it really hard to find a place to eat dinner.
A bar staff member suggested we try an Indian Restaurant named Indos.
Here we received five star food, and five star service.
I think it is probably some of the nicest Indian food I have ever eaten.  My Explorafriend says to her it was the best she had ever had.
Explorason is also a great Indian Food fan, and he was pretty excited about the massive Naan bread.  I have to say we came away tired and very happy.  As we walk back at 10:00 p.m. there is still light in the sky.  It is hard to get used to the fact it gets dark so late.
We settled into bed at the Invermark Hotel – 3 tired but happy travellers. Today was a big day!
Please read our Disclaimer here
Disclaimer: This post may contain Affiliate Links, Sponsored Content, or Review.…